Cellgym: Mitochondrial Cell Training through Oxygen
The interval hypoxia and interval hypoxia-hyperoxia therapy is a gentle and non-invasive method that serves to regenerate and relax the entire body. The highly effective IHHT training stimulus stimulates numerous biochemical processes in the body, thereby resulting in self-healing and regeneration.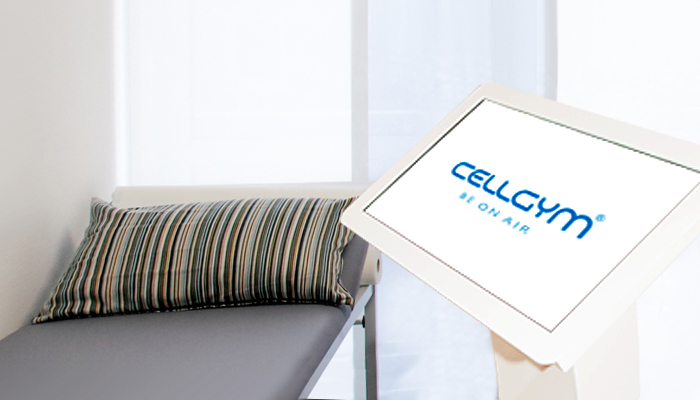 Cellgym can be used with the following diseases:
Cardiovascular diseases
Hypertension
IHD, Angina pectoris
Post-infarction cardiosclerosis
Myocardial infarction at the rehabilitation stage
Preparing for heart surgery
Post-operative rehabilitation
Primary and secondary prevention of a CVD
Cerebrovascular diseases
Stroke at the rehabilitation stage
Descriptive encephalopathy
Transient ischaemic attacks
Vascular dementia
Migraine
Vertebrobasilar insufficiency
Somatoform autonomic dysfunction
Psychiatry, narcology
Endogenous depression
Drugs and alcohol abuse
Epilepsy
Neuroses including:
– enuresis
– obsessive-compulsive disorders
– astheno-neurotic syndrome
– hyperdynamic syndrome
Diabetes mellitus Type II
Obesity
Metabolic syndrome
Hypercholesterolaemia
Lipoprotein metabolism disorders
Pulmonology
Bronchial asthma
COPD
Frequent acute respiratory diseases
Cellgym
PEMF-Therapy
Vascular Check
Detoxification Therapy
Orthomoleculare Therapy and Vita-Balance cure
Microimmunotherapy
Pain Therapy and Search for Interference Zones
Mesotherapy
Nature-Identical Hormone Therapy According to Dr. Rimkus
Tailored Nutritional Medicine
Micronutrient Therapy and Rational Natural Substance Medicine
Iron Deficiency Treatment
Arrange your appointment by phone
+49 271 303 108 30
or via this form:
We reserve your binding appointment. If you are unable to attend, please cancel the appointment in good time. For cancellations of less than 48 hours before the appointment, a default fee of 50 € will be charged.